What we do...
We align learning objectives with what our client's business objectives are. We start with the why (business drivers), who (audience), and how (ways to engage) before we get to the where. Your company policies, internal support and infrastructure will also factor into the decision. We develop the appropriate delivery model and methodology based on who our learners are and what they need, at the moment of need. We build solutions that add value from single point learning (via the LMS) to continuous development (via LRS).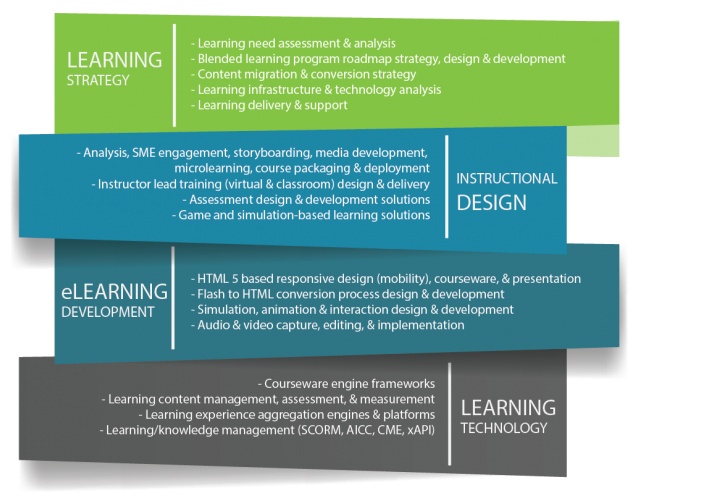 How we do it...
When we develop a learning solution, we consciously manage learners' cognitive load.

Our learning solutions are "outcome-driven" rather than "content-driven."

Our courses and job aids contain only essential content that we expect learners to remember and use in their jobs.

We show and let learners do more than we tell.

We link new info/skills to what people already know or are familiar with.

We take care of learning that happens in the 10, 20, and 70: ensuring that learning happens at the point of need.

We develop continuous learning solutions that integrate with people's work, not disrupt it.